Achieve Sustainable Results in my 12 Week Lifelong Change Program
Watch the video below to see exactly what the course involves:
​
Starting your journey towards

lifelong change!
This program is NOT a quick fix, it IS tailored to YOUR exact needs and goals, it IS backed by science, it IS easy to follow and it DOES work!
The Key to Long Term Results is Consistency & Sustainability
​
Crash diets are NOT the answer. Yes your results will be extremely noticeable in a short period of time but I guarantee they will go in the opposite direction just as fast once the program is over.
Regardless of whether your goal is fat loss or lean muscle gain, flexibility is the key to sustainability which results in consistency.
Anything that you can't sustain for the rest of your life is not worth starting. Drastic changes such as eliminating food groups and excessive cardio is not sustainable and will not give you long term results or change, and change is what this program is about.
Continue to Enjoy the Foods You Love!
Get results for the rest of your life while still eating the foods you enjoy.
The nutritional part of this program is based on flexible dieting or 'If It Fits Your Macros' (IIFYM). This means we'll calculate what your daily macronutrient (Protein, Carbs & Fats) and micronutrient (Vitamins and Minerals) targets should be and then tailor a meal plan based around this, leaving you with the option to swap out whatever foods you like as long as it fits your macros.
As long by the days end you've hit your macro and micronutrient goals then it doesn't matter if you've squeezed in an ice cream for dessert or a drink with friends after work. Welcome to the world of flexible dieting, this isn't a 'diet', it's a way of eating which will continue to produce results for the rest of your life!
Tailored training programs to suit YOUR Goal
This is no cookie cutter program, all programs are personalised to suit your exact needs.
I have used my training and nutritional methods on a very wide range of clientele including the average gym goer, TV and radio celebrities, junior athletes, elderly people, all the way to professional sports people including AFL/NBL athletes along with an Olympic and World Champion!
So whether you want to lose weight, gain weight, build lean muscle, jump higher or run faster; I'll tailor a training program based on your individual needs, goals, body type, work/life schedule and level of ability.
Take Action Today!
Normally $597 - Today Only $499
100% MONEY BACK GUARANTEE
---
If you don't love working with me and starting your journey into lifelong change, then I'll happily refund your payment no questions asked within 30 days.
See What Some of My Customers Are Saying:
DK is an exceptional trainer who has a huge passion for what he does and it shows, not only with the results he produces but the knowledge he shares on training and nutrition. I always look forward to smashing a big session with him and would recommend him to anyone, whether it be a beginner or advanced athlete.
Michael Klim


Olympic gold medalist & world record holder
Danny is someone I've turned to in off seasons to help keep me in shape and prepare my body for another season. His professionalism and training intensity makes him a very valuable asset.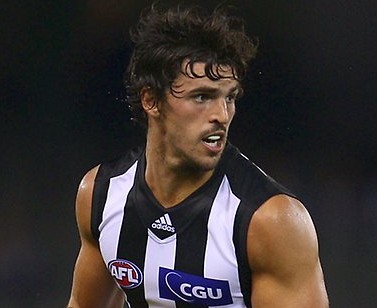 Scott Pendlebury


Collingwood AFL Captain
Danny's been a huge part of my off-season training. His wealth of knowledge and coaching style allowed me to make great improvements in areas that I wanted to focus on. His training programs complemented by nutritional guidance were spot on in preparing my body to an elite standard."
Dyson Heppell, Essendon AFL Player
Through Danny's 12 week program I have not only been able to reach my goals but learnt valuable lessons in training and nutrition that will last me a lifetime! As an online client, Danny was always prompt with emails and always willing to answer any concerns I had. After completing his tailored program I can confidently say that I'v never felt healthier in my life, my energy levels increased, productivity during the day increased, and more importantly I reached my goals that we set out to achieve! I recommend his services to anyone wanting to better their health and well being.
I've just completed a Danny Kennedy Fitness twelve week nutrition program and the flexible eating plan allows me to lose weight and still enjoy the occasional treat. Danny provides an easy to follow meal plan making it simple to get started on YOUR journey. I am leaner and stronger and thank Danny for his 24/7 support, encouragement and expertise. This is a lifestyle change for me and I look forward to taking my body to the next level of fitness.
I cannot express how easy it is to incorporate this program into your lifestyle and the changes to your body are instant, just the gratification you need to continue. What a great program. I have had such success, four of my work colleagues have also taken up the challenge with great results.

Danny is an incredible trainer - his knowledge is exceptional, his training is fun, his support is amazing and what makes his programs so great is that they really are flexible. I'm thoroughly enjoying working with Danny and so grateful I found him - feeling fit, strong and fantastic.
Dr Ashlee Good
A personalised program that actually works for me! Having previously tried numerous programs this one is by far the most effective and enjoyable; variety is the key. No questions have ever been unanswered with Dan's instant/ongoing support. Highly recommend it to anyone regardless of your situation as Dan will make it perfectly suitable for you!
Danny's nutrition plan has helped me put on weight and given me the tools to monitor my own performance going forward. The prescription he provides set me up and gave enough support while I got into the rhythm. Now I'm off and away - thanks Danny!"
Danny's nutrition plans are simple and extremely effective. They're easy to follow and he tailors the plan to your likes and dislikes. As long as you're hitting your macros you can mix and match, and the aim at the end of the 12 weeks is to be able to devise your own regime using his macro method. Each week you check in and he gives you motivation and encouragement, and when you see results in such a short space of time it's easy to stick with the plan. Team DK!
Begin your path to a

new you

today!
Normally $597 - Today Only $499
100% MONEY BACK GUARANTEE
If you don't love working with me and starting your journey into lifelong change, then I'll happily refund your payment no questions asked within 30 days.
---
​
Purchase my 12 week program today, so you don't miss out on our special offer!
Do you have any questions about our product? Contact us here and we'll be happy to help you out.​