Online Fitness HQ
Become a Member
WHAT IS ONLINE FITNESS HQ?
DKFITNESS Online Coaching platform is a fully comprehensive coaching app (available on both iPhone and Android). The app is your new Fitness HQ, with training programs, exercise videos with audio cues included, the ability to sync up to your fitness watch to track steps, energy output, sleep, bodyweight and measurements, connection to MyFitnessPal making your nutritional requirements easy to keep track of, habit forming tools, daily accountability + more.
DK offers his recurring monthly memberships including the VIP Workout Club and his 1on1 PLATINUM coaching membership. Buy it now programs are also available for purchase below.
ONLINE MEMBERSHIP OPTIONS
$49.99
AUD
Per Month
Valued at $1.2K a month
Access to in-app workouts
Fully updated program every 4 weeks
Daily accountability and habits
Access to in-app private community
Access to custom macros done by DK
Synchronization with your fitness watch and MyFitnessPal
Discounts on DKFITNESS store
Receive a free DKFITNESS glute band
Custom training program
Custom nutrition/macro coaching
Weekly check-ins with DK
*No lock-in contracts
$499
AUD (Limited to 10 people)
Per Month
Valued at $2.5K a month
Custom 1 on 1 coaching
Full video exercise library including audio cues
Daily accountability and habits 
Access to in-app private community
Access to yoga and mobility workouts
Synchronization with your fitness watch and MyFitnessPal
Discounts on DKFITNESS store
Receive a free DKFITNESS glute band
Custom training program
Custom nutrition/macro coaching
Weekly check-ins with DK
*No lock-in contracts
One Time Purchase Programs
16 WEEK FEMALE STRENGTH AND FAT LOSS
10 WEEK BOOTY BUILDER PROGRAM (GYM BASED)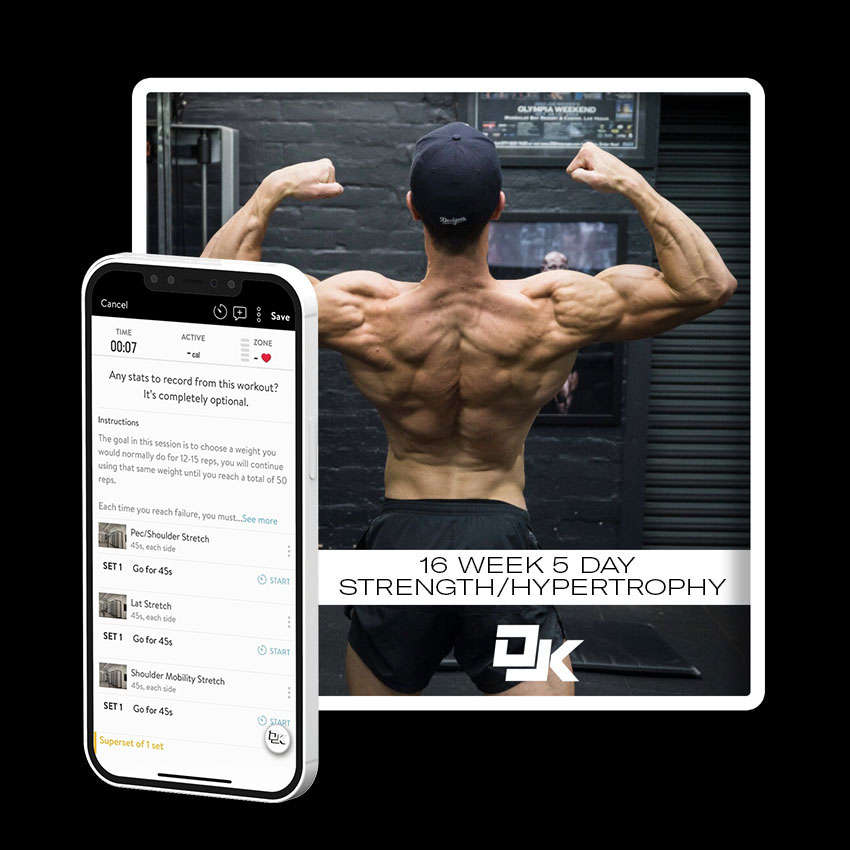 16 Week 5 day Strength/Hypertrophy Hybrid
18 WEEK FULL BODY STRENGTH/HYPERTROPHY PROGRAM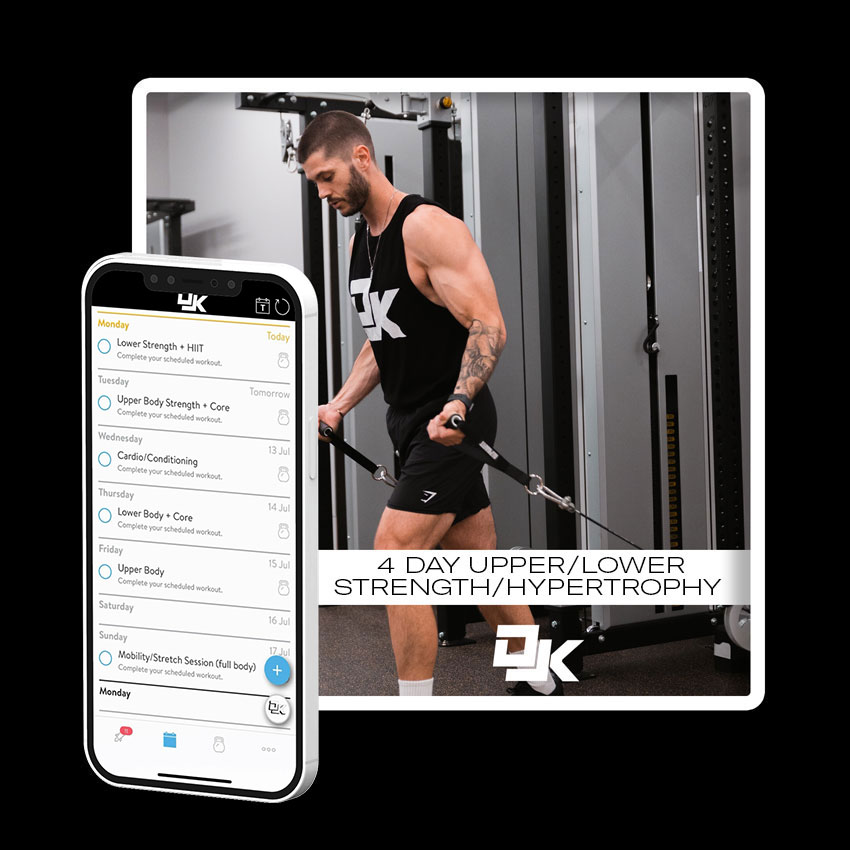 4 DAY UPPER/LOWER STRENGTH/HYPERTROPHY HYBRID
DK'S 5 DAY MUSCLE GROWTH PLAN
Learn how to take complete control of your results by understanding the simple rules of eating in a way that allows you to be in the best shape of your life whilst still enjoying the food and drink that you love most
Join the private community
Access live Q&As. Have your questions answered. Share your experiences. Gain access to meal ideas. Share training videos. Join and network with a community of likeminded people.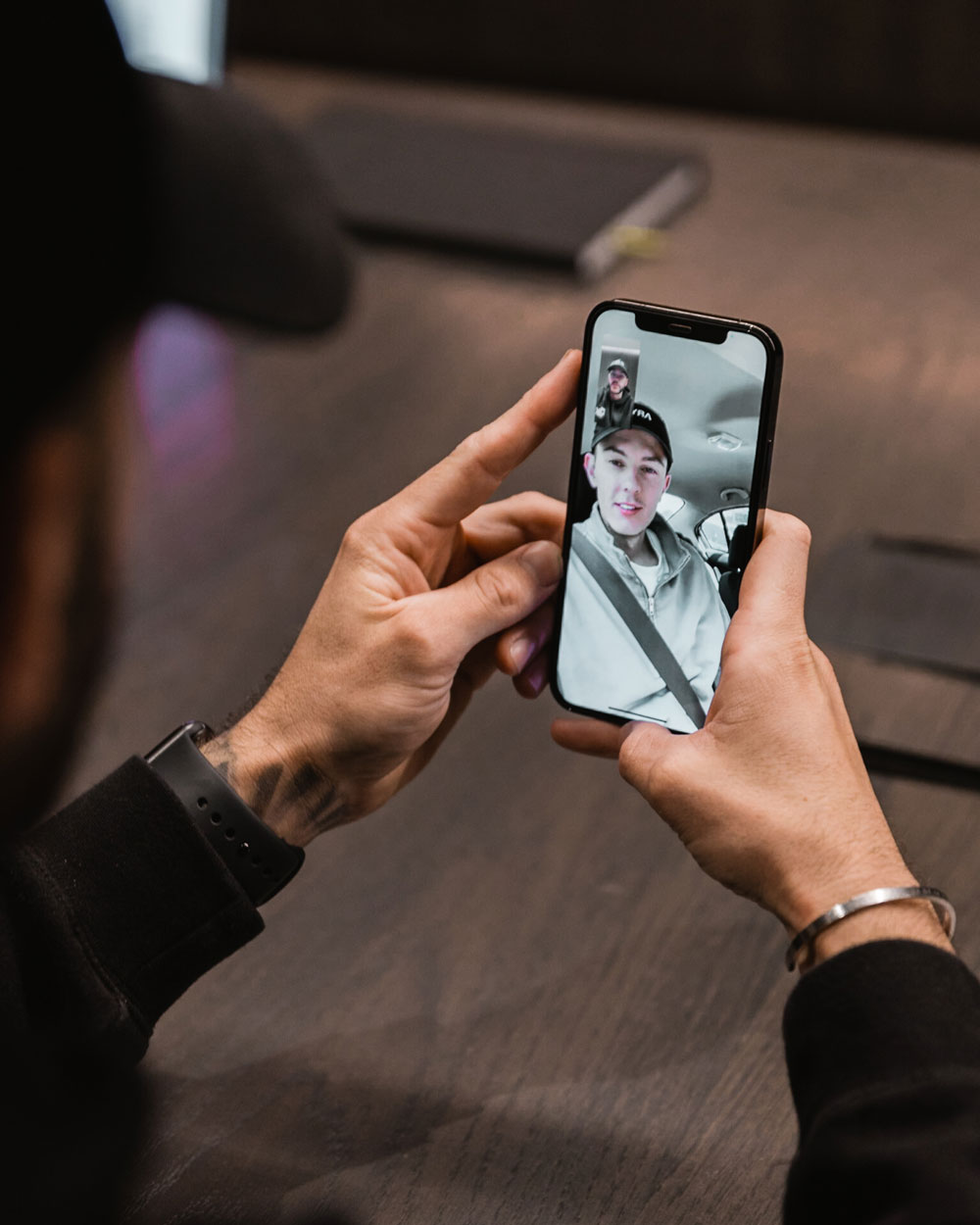 Thinking about becoming a Platinum member?
Are you ready to take things to the next level. Work one on one with DK on a weekly basis. Creating a completely customised nutrition and training program suited to you and your goals. Join an exclusive community of people that are committed to take that next step and directly challenge themselves with a world class trainer. A trainer with experience working with the likes of Michael Klim, Scott Pendlebury, Steph Claire-Smith, Laura Henshaw, Trent Cotchin, Dylan Alcott, Dyson Heppell and Katie Brennan. Normally valued at $2.5K per month.
The key to DK Fitness' success is Danny's realisation that not everyone has the time/money to join a gym or use the services of a personal trainer. By offering his services online, people are able to access a world-class trainer for a fraction of the price it would otherwise cost for a single in-person session. He built the DK Fitness brand using a range of solutions to cater to different fitness journeys, underpinned by the online DK Fitness Membership Program. Within the Program you will be guided to find the best suited program to fit your goals and needs.
"I started training with Danny after a recommendation from a friend.
The programme Danny designed for me put me in the best shape of my life, at 45 years of age.
Each session was well thought out and always executed safely and I always walked away feeling like I gave 100% under his guidance.
There's no doubt that Danny's knowledge is second to none and his passion for the industry shines through.
If you're looking for a personal trainer, look no further."
Jonathan Hallinan
"I've been training with danny 7 years and I couldn't recommend him enough. His fitness knowledge is next to none and his sessions are equal parts challenging and rewarding!"
Jake Milgrom
"I've absolutely loved training with DK, his programs are so well tailored to your personal fitness level and goals and I've never felt stronger. I've always been a bit intimidated by gyms and strength work, but he really helps you build solid foundations and understand the way your body works. I've become so much stronger and more confident, can't recommend anyone more highly".
Sarah Davidson
"Dan provides an unparalleled holistic approach to health and fitness, through habits and training Dan has transitioned me from a unreliable and inconsistent trainer, to a more committed and consistent trainer and individual".
Sam Murray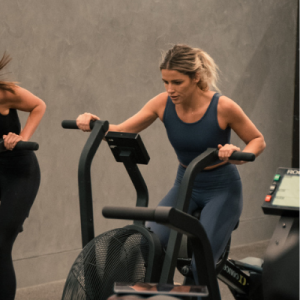 Danny was the first person I went to get back into fitness following years of injuries and chronic pain. He made it so easy to enjoy strength training and exercising, and was so great at teaching me all the correct techniques to get the most out of the exercises and to prevent injury. I found his programs really easy to stick to because they were so varied and achievable and I've had great results from following them. He helped me realise that training could and should be enjoyable, and years later I'm still in love with it all thanks to him! Legend!
Kate Turner
"Danny is a true professional, I had followed his platforms for a while before finally committing to having him help me with my meal plans and gym program. He has taught me so much through that process and his willingness to assist, educate and improve my well being is something I'm very grateful for and can highly recommend".
Trent Cotchin
What I love about working with Danny is that he offers so much more than just a workout program, he's taught me to create healthy and sustainable habits. Most recently I'm completing the 8 week Spring into Summer challenge, while I've lost 3kg, the best changes I saw in myself were the mindset habits that were incorporated each week. I've gained strength not just physically but mentally.
Kate Witton
DK has an incredible scope of knowledge, and a thorough understanding of how to apply it in practical ways. He has the ability to adjust movements and exercises to accommodate injuries and niggles, without compromising a workout. He enables me to build strength, but never at the risk of losing form or technique. Most impressive is the rate at which we achieve noticeable results following extended periods of inconsistency or inactivity.
Mark Liberman
I've been training with Danny for over 3 years now, and the one thing that continues to impress me is the quality and variation of his programming. He has a unique skill set with an emphasis on continual innovation and ongoing improvement, and the results I've seen based on Danny's programs and guidance have been fantastic.
Above all else, he's a great human and incredibly enjoyable to work with!
Mike/Amy King