GET STARTED AND FIND OUT HOW IT WORKS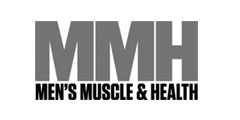 My goal is to get you to the best possible point based on YOUR goals. Whether it be weight loss, physical fitness, bodybuilding or general diet and nutrition, I work with you to tailor a program that will make you hit the goals we set together. I am qualified in:
Certified ASCA strength and conditioning coach Diploma in sport and management
GET ACCESS TO MY FREE WORKOUTS
The deadlift can either be the BEST or WORST exercise you can do in the gym depending on how it's performed. This video will explain how to deadlift in the safest way possible that will help you improve your strength and lean muscle mass. ...
ABOUT DANNY
I'm a firm believer that the key to life changing results is consistency, there are too many people trying to eat 'clean' in ways that are simply not sustainable and whatever weight is lost is simply put back on during their next binge. I've dedicated my life to learning as much as possible about fat loss and muscle gain and I've found the best results for myself and for my clients have come from flexible dieting and strength training, and I have the results to prove it! If you would like to find out more about my 12 week online personal training program called the 'Lifelong Change Program' click below.
CHECK OUT WHAT MY CLIENTS HAVE TO SAY:
"Danny's been a huge part of my off-season training. His wealth of knowledge and coaching style allowed me to make great improvements in areas that I wanted to focus on. His training programs complemented by nutritional guidance were spot on in preparing my body to an elite standard."
Dyson Heppell
Australian Rules Footballer
"DK is an exceptional trainer who has a huge passion for what he does and it shows, not only with the results he produces but the knowledge he shares on training and nutrition. I always look forward to smashing a big session with him and would recommend him to anyone, whether it be a beginner or advanced athlete."
Michael Klim
Australian Olympic Swimmer
"I thought I knew it all until I met DK. Every single session I learn multiple new slight movements and exercises that you just wouldn't ever think of. It blows my mind! He has greatly changed my mindset, physique and most importantly my technique, all for the better!!"
Will Sparks
Australian DJ
WANT A SIXPACK?
Sign up to receive my 10 Favourite Core Workouts!